Gear Repair
Metal Surgery Milwaukee Ltd. specializes in gear repairs onsite or in our facility. Metal Surgery has lifting capacity to handle any size gear in our shop with a lifting capacity of 160,000 lbs. With more than 2 dozen gears repaired Metal Surgery has the expertise to handle any repair.
Warranty is offered for most gear repairs depending on the terms and conditions of the warranty. We want to give you the best possible repair, but also want to be assured that the gears we repair are properly maintained and periodically checked.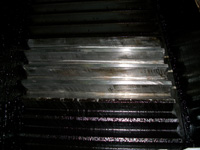 Other warranty factors that must be considered are concerning history of the gear, metallurgy soundness, age of the particular gear to be repaired and fitness for purpose.
The repair aspect can consist of repairing cracked and/or broken teeth, ribs, etc. Metal Surgery has the machining capability to machine these teeth back in place when the weld repair is complete. This is portable and can all be done onsite to minimize downtime and costly rigging charges. Metal Surgery has a full time weld engineer on board to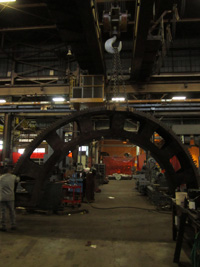 determine the best procedure for your gear repair with certified welders to see thru the repair. Metal Surgery also offers certified NDE level III as well to locate defects, make sure defects are fully removed and a sound repair is reassured with final inspection.
Metal Surgery works closely with companies that specialize in the proper maintaining of gears and companies that have the ability to re-cut the entire gear if necessary. In the most extreme cases it may be necessary to re-cut the entire gear.