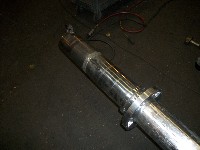 Emergency Metalizing Of Shaft

Full Case Study
Shaft came to us in worn condition and with keyways that were not suppose to be there.
The Problem
Being the material wall thickness was only .200" and the metal spray that was already on the shaft was .095 thick, made machining the old metal spray off very delicate.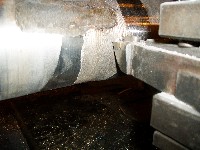 The Fix
Metal Surgery welded up the keyways, delicately machined off the old metal spray and metal sprayed the shaft back to size.
The Results
Metal Surgery finished the project and the shaft went back into production saving the customer costly down time.